This pigeon was involved with a peregrine falcon in Harrisburg Pa. yesterday afternoon. It was found with blood under one eye on the sidewalk and wasnt your typical park pigeon being all white and wearing a leg band which was green with only numbers on it.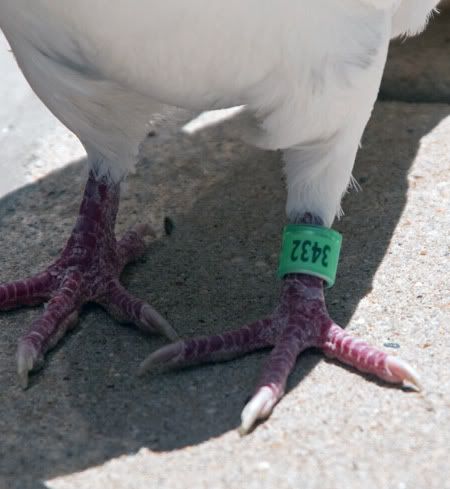 The folks i was with could not leave it sitting in harms way on the sidewalk since it had been there for at least 30 minutes after the falcon tried to invite him for lunch. We moved him across the street and placed him under a bush in the shade. one can see a small drop of blood on his wing which fell from below his eye on the other side
Can anyone help me track down whose band this is and how to inform the bird's owner as to what happend?