This is my Roller, don't know if hes a boy or a girl yet. S/he has the most amazing ice white/yellow colored eyes.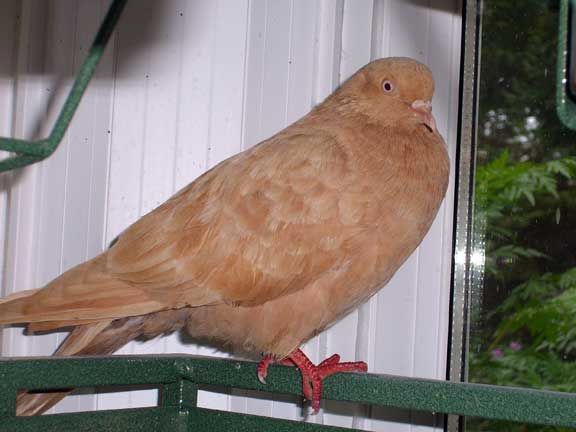 Hanging with the Homer; who is far too aggressive.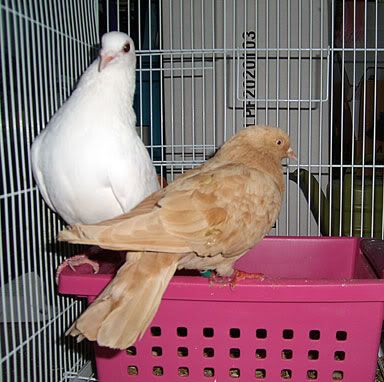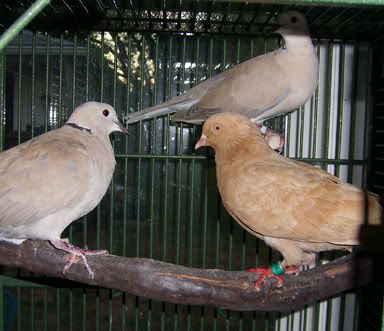 Chillin' with the Doves; I know its not ideal to keep doves and pigeons together, but they have been living peacefully.