Hi Folks,
I'm on a corvid kick these days it's seems
I just love crows, ravens, rooks and all of their family. I've been scouring the net for pictures and videos all week long, lol. Found some really gorgeous photos too.
This first picture is an Australian Raven....just GORGEOUS! The clarity of the picture shows every detail on this magnificent specimen. I also found out that all crows and ravens in Australia have white eyes which I thought was very interesting. I wonder if this is some kind of adaptation for them in that hot, dry, desert like climate?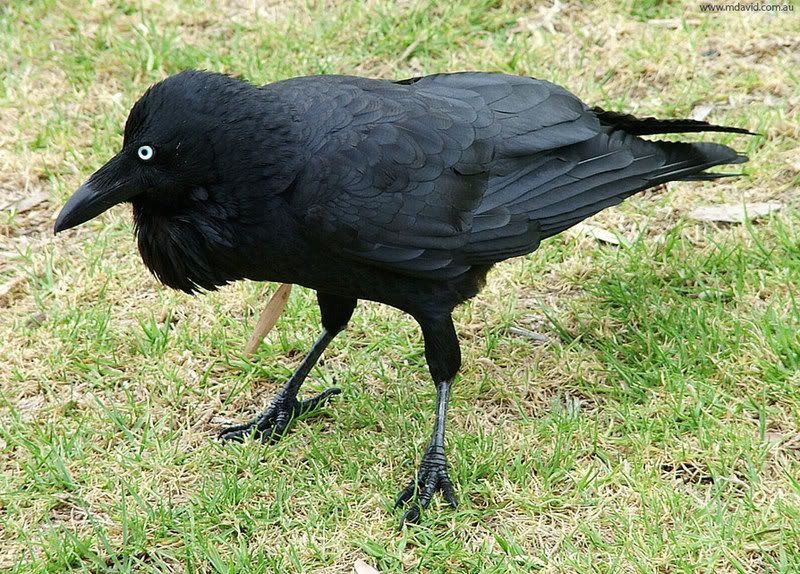 A North American Raven in Flight:
A picture showing a crow & raven together, notice the very big size difference and also the raven's much shaggier appearance, longer tail and almost pointed breast feathers.