Caiques do something that is called "surfing" that essentially translates as a full body hug. They literally slide/wiggle their little bodies ecstatically along anything that strikes their fancy while holding on with their beaks (i.e. collars, hair, towels, etc.).
I had to struggle to get the tent hung up while Joule body surfed up, down, in, out, left, right - she spent the first 15 minutes thoroughly
loving
this tent.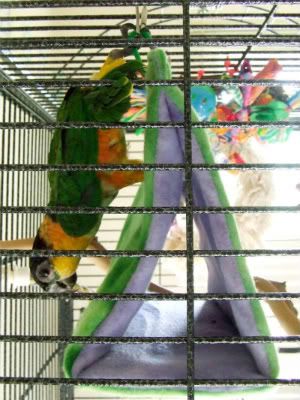 The Joule seal of approval!