I am wondering if anyone can offer me some advice regarding seeing some evidence of a pox outbreak amongst the birds that visit my backyard feeder? I live in AUstralia, so its the last fortnight of winter here. The climate is sub-tropical (winter temps of 25 degrees celcius). The spring and summer will be very hot and humid.
As far as I can tell, this hasn't spread yet, and I am very concerned about doing my best to stop it from infecting more birds via my own feeding activities. I'm just not sure what the best thing would be to do?
He is a picture of the diseased bird that I noticed this week: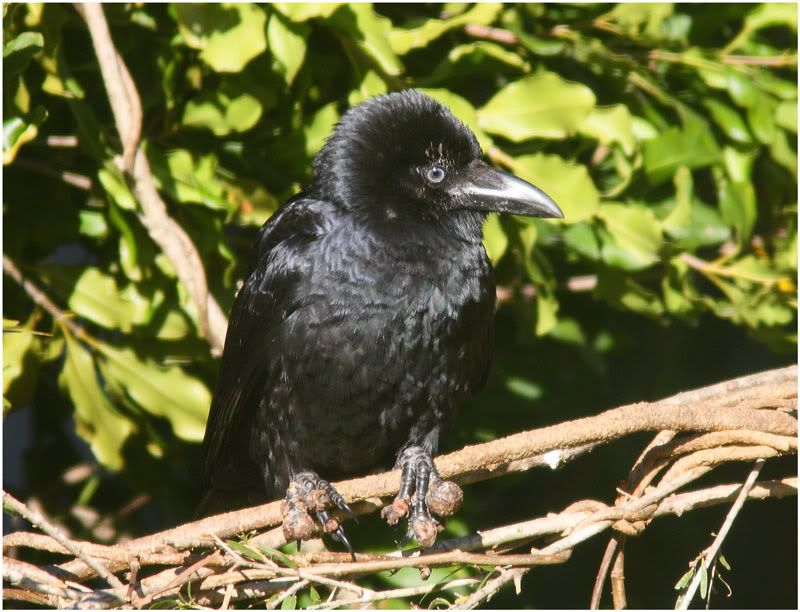 I even have a name for him, since I've known him from the day he first left the nest in February. He's called `little face'. He is a the youngest of flock about 20 crows that visit here, and belongs to the dominant pair of crows (who own my yard), so he is here all the time basically. He's otherwise healthy and his feathers are very good for his age.
Is there anything I can put int he water, or should put in the feed to help limit the spread of disease to the other birds? At the moment they get wild bird seed, soaked dog kibble (since I noticed the pox this week), and fresh water daily. I understand that pox in wild birds is incurable, and highly contagious. If it becomes internal, the death from it is slow and very painful
I'd be grateful for any advice!