My to chicks Purpendicala (white one) Pepper (Dark one).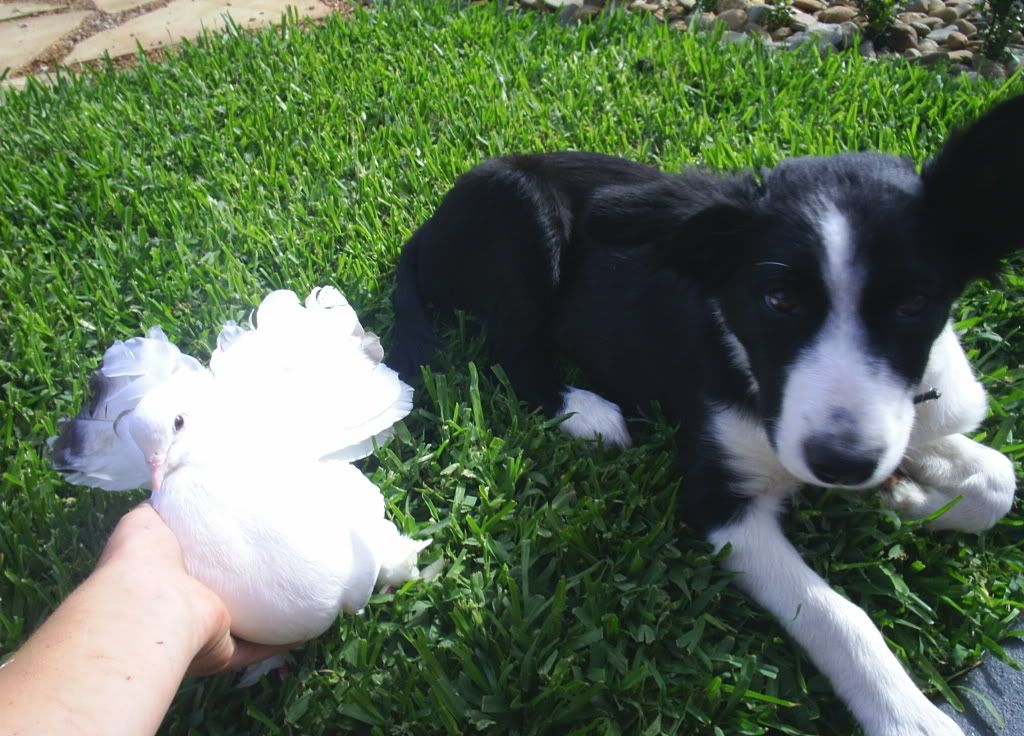 Very hard to get these to animals to take a picture princess does not like Zoey and Zoey is scared of princess.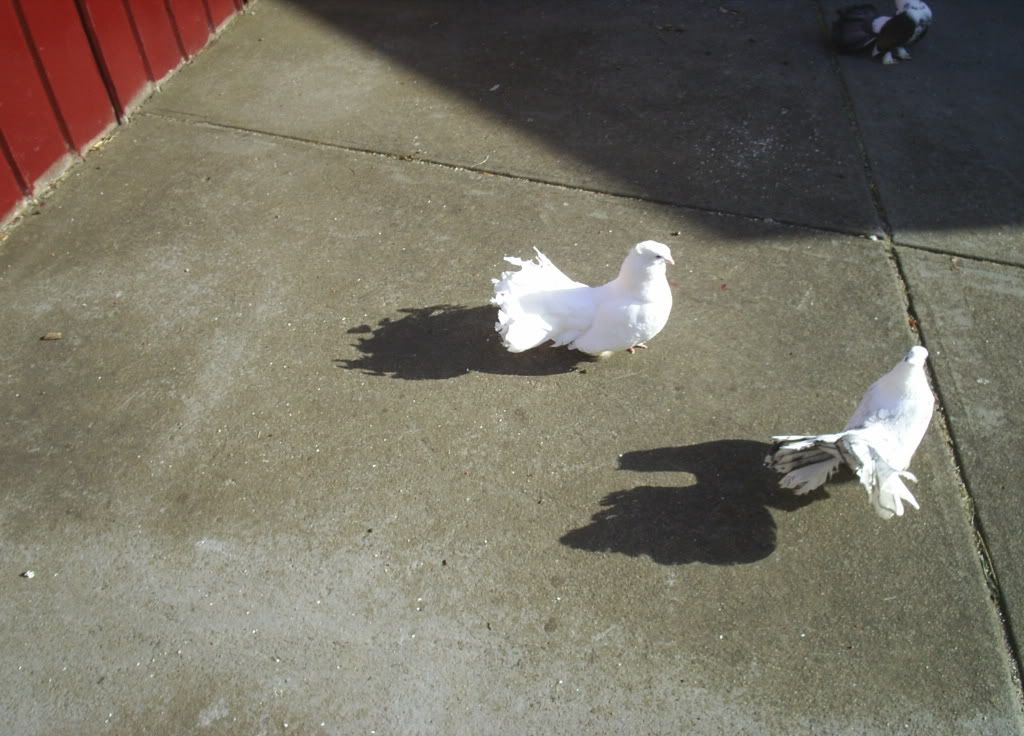 My 2 male pigeons they don't get on well.
To females.
My 2 chicks have grown up heaps just in 3 days they are still getting fed by the parents but they are starting to peck at the food they are walking a little bit.
Also there parents are already breeding for the next pair of eggs.
Princess (white indian fantail) and her mate Punch are starting to mate I hope I can get some chicks off them.
If you want to see more pictures of my birds and my other pets go to my album I just put some new pictures in it.