Today as I walked out my front door, I saw a Baby Pigeon on the floor that had fallen from it's nest. I don't know what to do with it, but it looks like its right leg is broken (I'm not sure though) and the mother hasn't returned yet.
I put the pigeon in a shoebox with some of the twigs that fell out of the original nest, and I gave it a very small cup of water.
It looks very very young, but I don't really know how to tell. The only feathers I see are about half a centimeter long and at the tips of its wings. It's overall body length is about two and a half inches long.
Just yesterday, I found a baby pigeon from the same nest, dead, on the same spot, I don't want this one to die, too. Any help?
For the Record, I'm 15 and have no experience with Pigeons/Birds whatsoever.
Pics: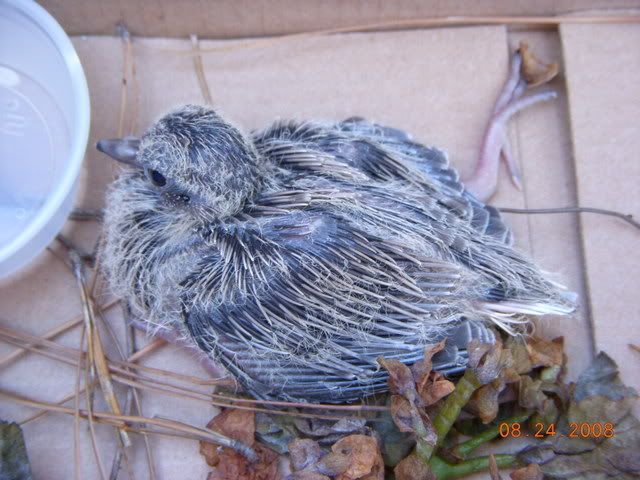 Broken Leg