Discussion Starter
·
#1
·
I enjoy feeding the pigeons twice a day, it is my time to commune with them, look them over and see how they interact. But if I have to be away for a couple of days I would like to know that they won't go hungry. So here is a simple, quick, easy and inexpensive way to make a self-supplying feeder. The photos probably explain it better than I can but briefly. It is just a rectangular plastic bucket with the front cut away and baffles of double thick corrugated cardboard taped and glued inside. One baffle slopes from the back down to the bottom just at the rear of the front opening. The other is folded to a sideways V and is fitted across the front just above and behind the opening. The food gravity feeds down between the two baffles to fill the feed trough about one inch deep. My birds were pretty wary of approaching this contraption at first but after a couple of the bolder ones broke the ice they all crowded in just as they do on the small trough I've been giving them twice a day. When I'm there to feed them and don't want them eating all day, I just lay a board over the trough until I return to open up the cafeteria.
Hear is my cheap and easy feeder contraption, it's ugly but it works great.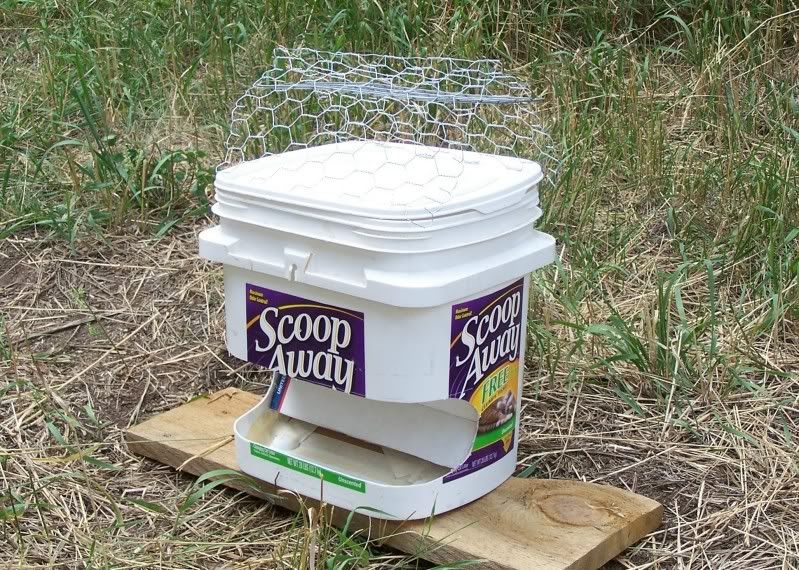 Here are a roller and a homer chowing down. Behind them is another feeder I built the hard way with another roller and homer feeding there.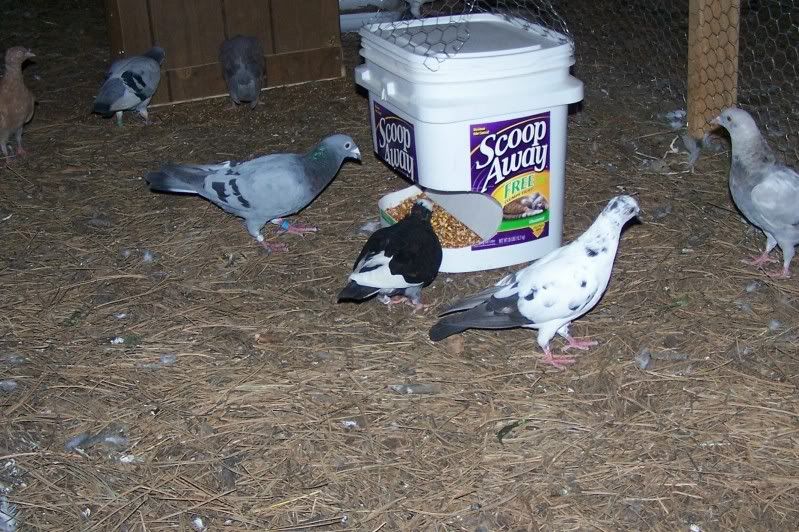 Oh, I forgot to mention, the chicken wire on top is just to prevent them perching there.