Discussion Starter
·
#1
·
Hey Pigeon Talk!
It's me Klint . I was a very frequent member\ poster here when i used to have my pigeons ( iranian high flying tumblers). I wanted to say hi to everybody that i had a strong bond with back in the day , and I can't thank you guys enough for all the help and support you gave me. Especially during times of emergency. I also want to give a big hello to all new members and you new members should be so gratefull you have such dedicated Pigeon Enthusiasts here to help you and give advice!
I'm sure most of you are wondering if i still have any pigeons , and i am proud to say that i still have my original PIDGY. The first pigeon i had that started the best couple years of my life.
Believe me, there are days that i miss walking into a loft and seeing all of my pigeons exited to see me and ready to eat & the sounds of their beaks chomping away at seeds on the lofts wooden board. I wonder how they are all doing and i hope everything is going good for them.
Here is an updated picture of PIDGY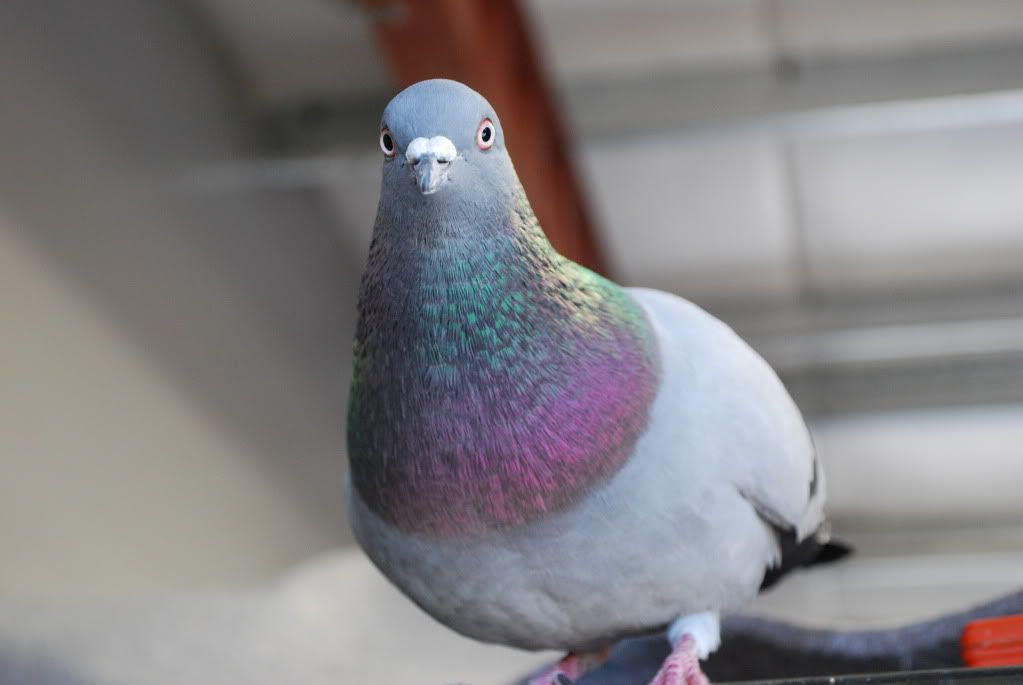 this ones a bit out of focus sorry
* Its been a long time since i been on these forums, and i apologize if i posted in the wrong section.*
My biggest Hobbie now are cars .. I have a 2000 Toyota Celica GT-S Six Speed (Absolutely Red) & a 2001 Toyota Celica GT-S Sportshift (Liquid Silver)
Heres a picture
If anyone here has a Myspace you can def. Keep in touch with me that way:
www.myspace.com/sir_clint