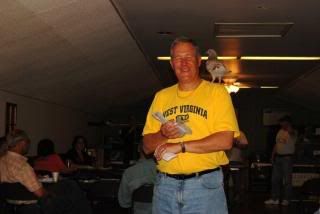 Alamo @ the Auction holding a RCH purchased and bred by Bill Orndoff,a Maryland flyer...The bird on the shoulder was bred by Alamo,and the birds sire was 2nd place in the 2nd Auction race in 2008...
Alamo`s entries waiting to be purchased,hopefully by the breeder !!!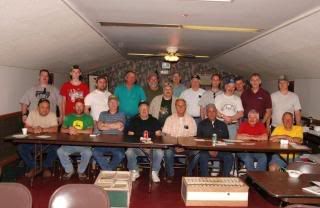 IRPC members who were at attendence for the Auction...Because of other commitments,work,weddings etc,there were quite a few members not present this year...