First, a happy family. Dad, Mom, and baby. Let's ALL incubate the (plastic) egg!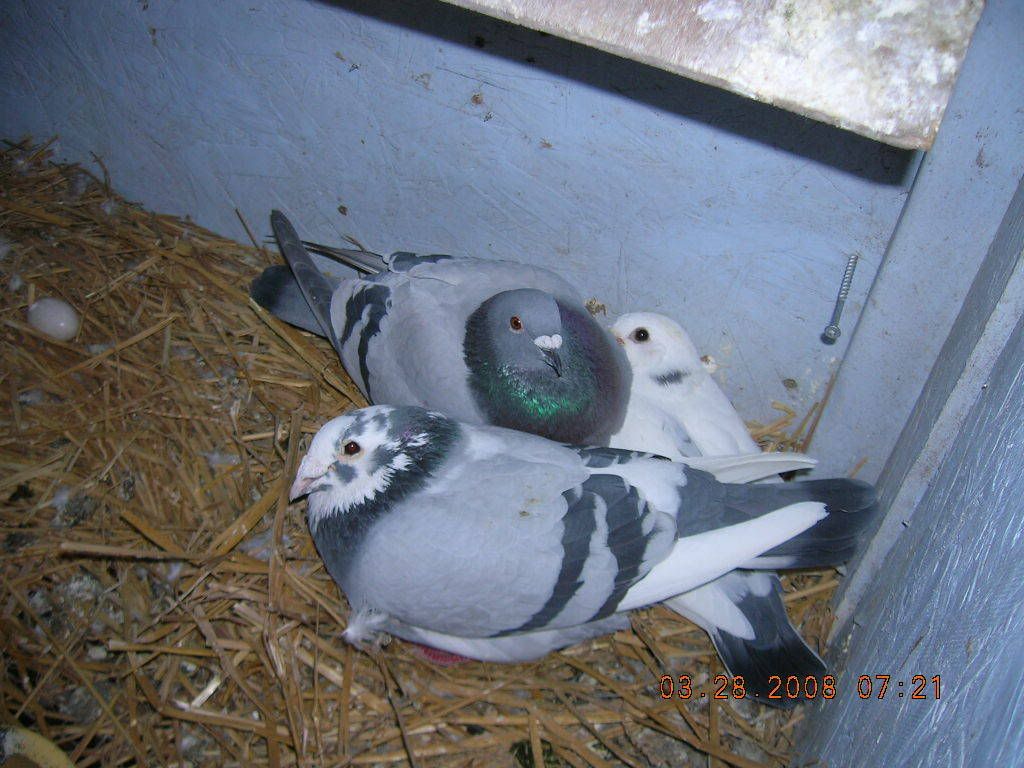 And my boyfriend Squeak, showing how MUCH he really loves me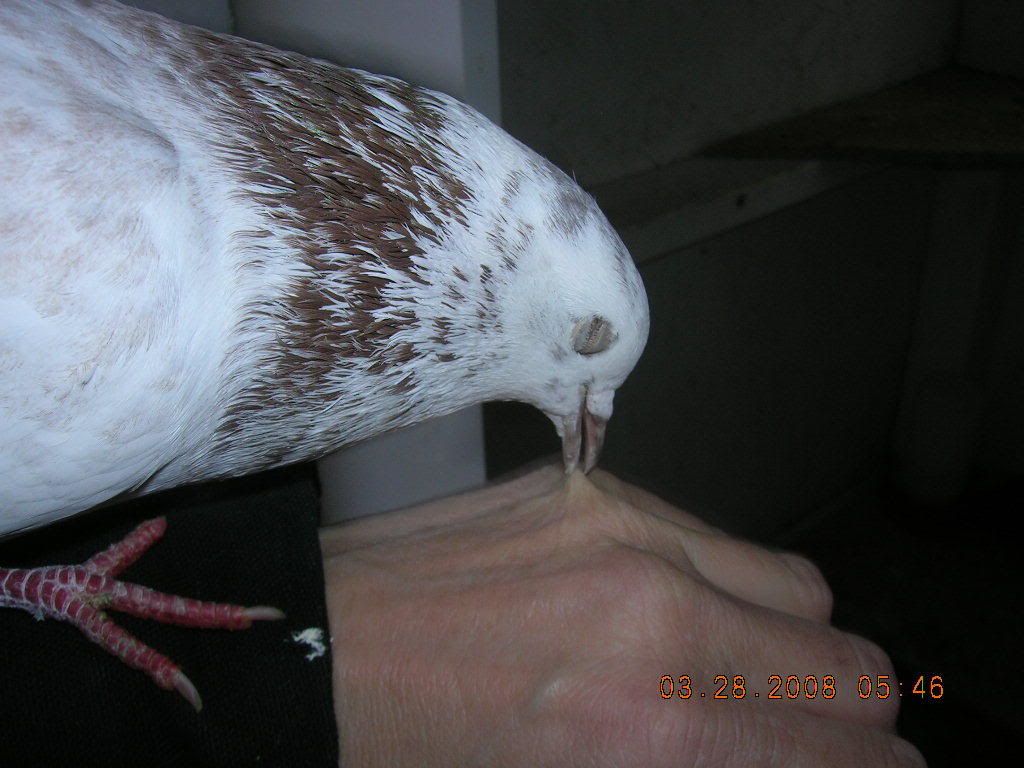 Oh and Woo, sitting till doomsday on her infertile egg. This is actually immediately after I slipped another couple's newborn into her nest for adoption. She proceeded to slowly and ever so discreetly worm it under her feathers. I think she looks very wise in this picture. I wonder if she thought she was getting away with something and is much cleverer than I am.