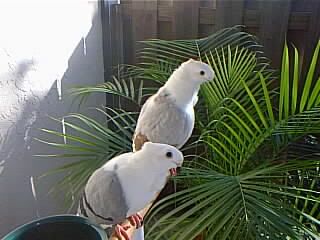 Hi,
My husband and I are looking to find a new mate for our pet Turbit pigeon who lost his mate. We were hoping to get one from the Pigeon Show last weekend in Lancaster, but no luck.
A Chinese Owl or old Dutch or German Owl Hen would be OK-
Does anyone have a single hen for sale?
Please let me know, send a pic- we will gladly pay for shipping to
Florida.
Thanks!