Discussion Starter
•
#1
•
I found a pigeon underneath my balcony. It looks like he's fallen and can't fly back, because he's sick. His eyelid seems to be very swollen. Is this what catarrh looks like?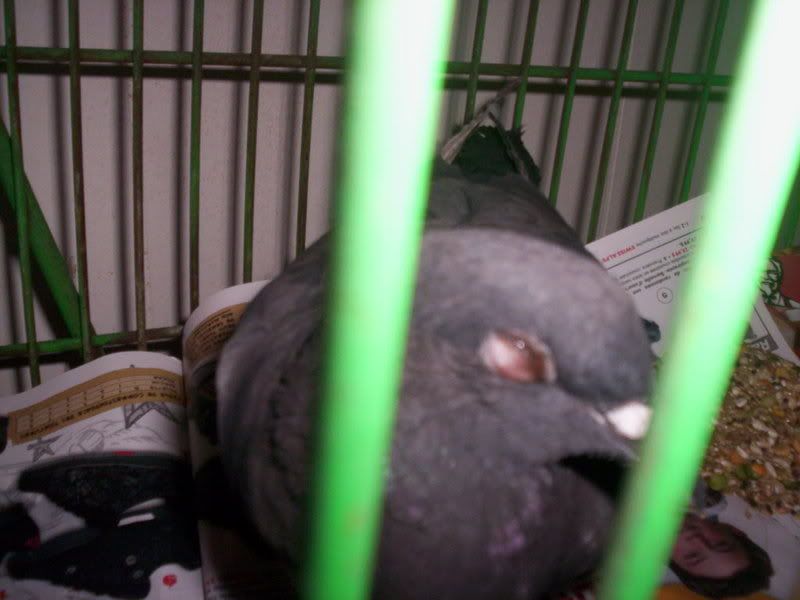 He can stand up just fine, but flying is another issue. When I was trying to catch him, he got the ground with a lot of effort, but just crashed into the side of the building and fell again. He was very easy to grab after that, didn't even struggle. I noticed the breastbone was very prominent, but I don't know if it is like that on pigeons. I can only compare him to my ringneck doves, and he seemed very bony compared to them.
I have him in a makeshift pen for now, but it's only a shopping cart I cleaned up for him. It's not really appropriate for a pigeon, even though he seems like a small one. I only know one place that takes in birds and helps them out, but they are closed for the weekend.
Does anyone have experience with this? Will he be ok until Monday when I can get him to an expert? Is there anything I can do to help him, or make him more comfortable? He looks so sore, and he's crying pigeon tears.