Discussion Starter
·
#1
·
Hi,
I got called to pick up an injured pigeon today that a friend found grounded in his garden two days ago.
He's kept it in his shed for the last couple of days thinking it was just tired and hungry, but today he noticed the feathers were standing out on one side of it's neck.
I'm assuming the swelling has developed since he found the bird as he hadn't noticed it initially, but can't be sure.
It's a very large lump and the skin is quite red around the swollen area.
I brought it home and have bathed it to try and see what's underneath the feathers.
I can't find a puncture wound or actual broken skin, but it's very red and there are some feathers missing.
I think it's more likely and injury as I think it was possibly racing, so again assume it must have been healthy when it was let out.
Any ideas what can have caused this and what I should do to help please?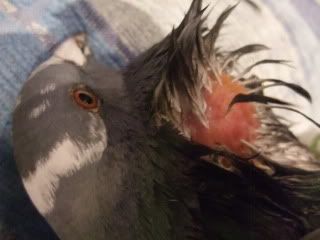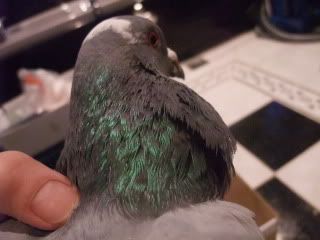 Thanks
Janet