Discussion Starter
·
#1
·
HI all, i have been reading around these forums a lot, but sofar havent found a real answer to the situation.
so from the start.
I live in a towerblock and the small balcony is disused.
originally a pair of white pigeons settled there and spent 2 years being terrible parents, eventually they were kicked out by 2 standard grey pigeons.
I don't really mind them at all. well.. until lately.
last year a second pair moved in, and the 2 couples have until lately lived together happily raising their chicks.
during the winter, i gave 1 pair a cardboard box i punched a fair sized whole in as their nest was very open and it snowed heavily an i couldn't bear to see them sitting on their eggs covered in snow.
at one point the box flipped over and the 1 couples eggs rolled around the balcony causing some distress so i flipped the box and put the eggs in a corner and all was well, eggs hatched some weeks ago.
MUM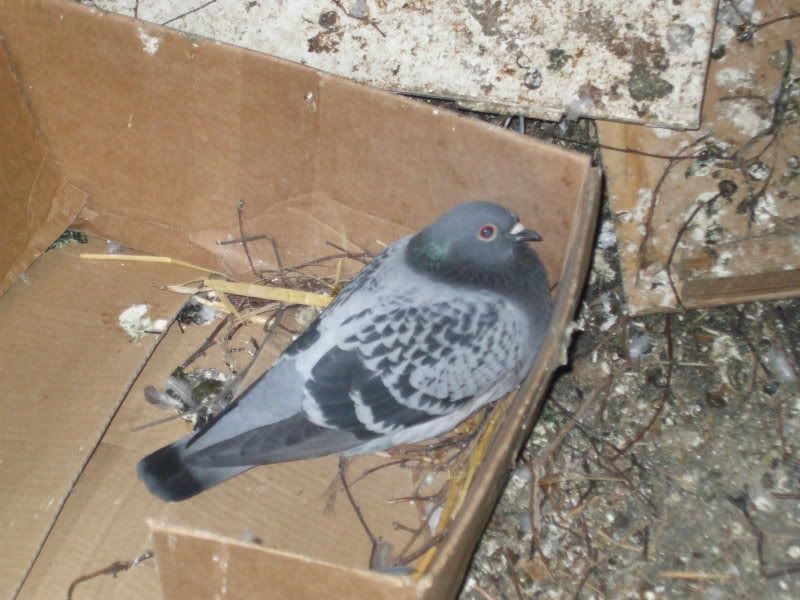 Chicks
I'm a terrible photographer.
anyway, some weeks ago 1 chick went missing and the other ended in the other couples nest.
thats when some small fights started. I located the one chick hiding under some broken boards looking pretty feeble, as it was close to the other 2's nest and they always chased the other parents away.
having removed the boards hoping to help stuffs got worse.
now all 4 chicks are in 1 nest, and the fights between the 2 couples are getting worse and worse.
it started with a load of posing and prancing and wing flicking each other but has now turned into outright pecking fights that seem to be getting worse all the time.
the 1 pair seem to have "adopted" the other 2 chicks, while the parents keep wanting to get to the nest their chicks are now in.
i've in the last 5 yrs only ever 2 times intervened on the balcony.
i don't feed them, my intervention was mainly throwing out dead chicks and a dead pigeon once.
i am pretty stuck now as to what to do.
heres the 4 chicks now in their nest.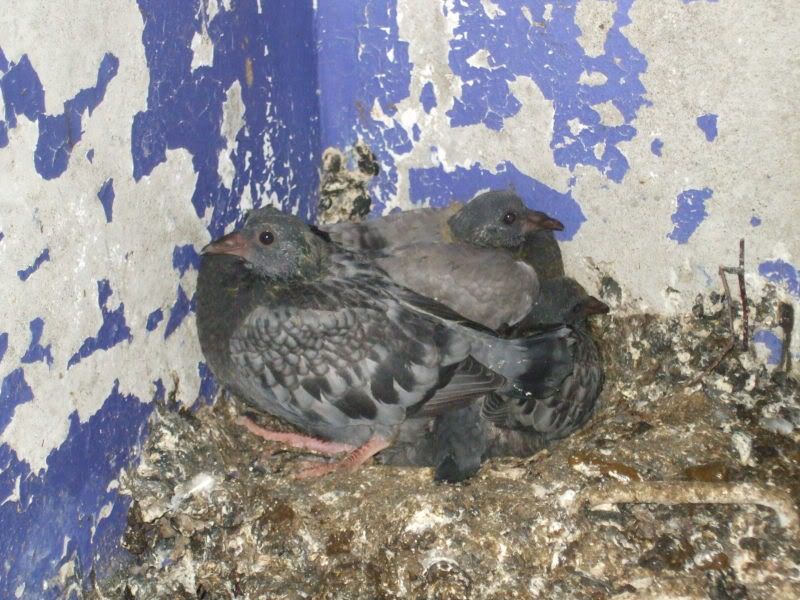 they seem pretty healthy, its the parents i worry about...
should i manually split up the chicks to stop the fighting?