Discussion Starter
·
#1
·
I've decided to start a new thread in the pet section for Phoenix.
As I mentioned in the other thread, she & I have an appt. tomorrow with Dr Funk, for a general check up.
While I was cleaning her quarters this morning, I was able to really observe her. I did notice that her beak is more yellow than pink. Not sure if this is indicitive of anything but will address it with Dr Funk.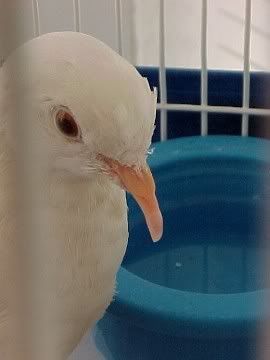 She seems to be doing wonderfully. Loves looking out at the lake & watching the ferals sashay by her window.
I have a couple pictures (& will be taking more) that I will be posting a bit later.
Cindy