Discussion Starter
•
#1
•
I was digging through some old pics and found these ones from 2016-2017. They were my indoor pets.
My Jacobins. They were sold to me as a pair, however they fought constantly and had to be separated. I assumed they were both male. I sold one back to his breeder.
After I sold the Jacobin cock, I bought Eve, the Turkish Tumbler, as a companion for the remaining one. They appeared to court, and Eve laid two eggs. Then a couple of days later, I found a third egg in the nest, then a fourth. Turns out the remaining Jac was a hen after all. Sadly, after a few weeks Eve became ill suddenly and died before I could get her to a vet. The Jac had a very shy, standoffish personality and would run or fly away whenever I tried to give her treats or make friends. So again I decided she should be with a breeder since this is a relatively rare breed.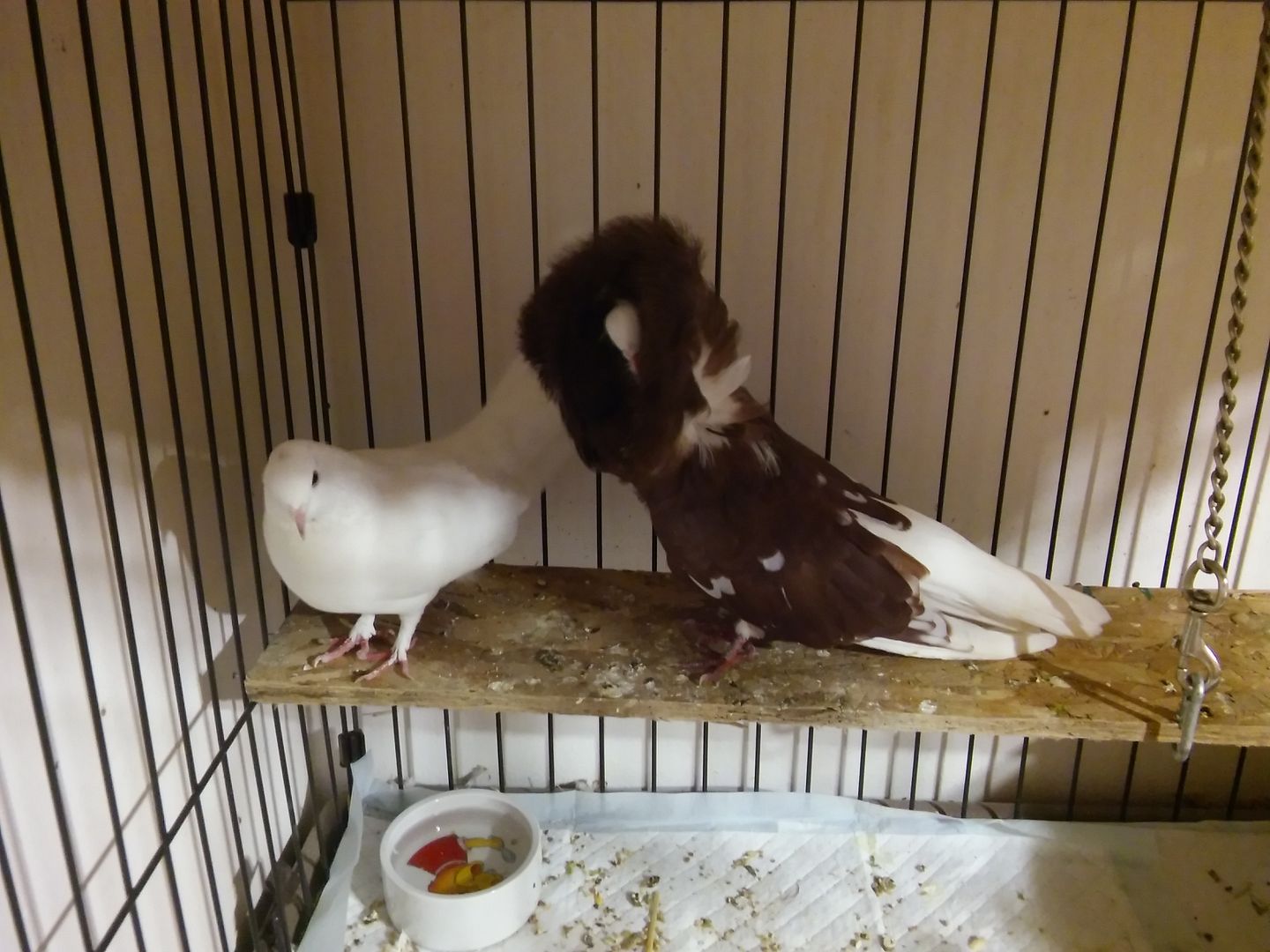 This is Torroné, one of my Indian Fantails. He was named after Italian nougat which is also white with brown pieces. He was sold to me as a hen, I was planning to breed her to Ganache (see below). Again, he and Ganache didn't get along and based on their circling, chugging and puffing up at each other I knew they were both cocks. I kept him in the living room and Ganache lived in my bedroom.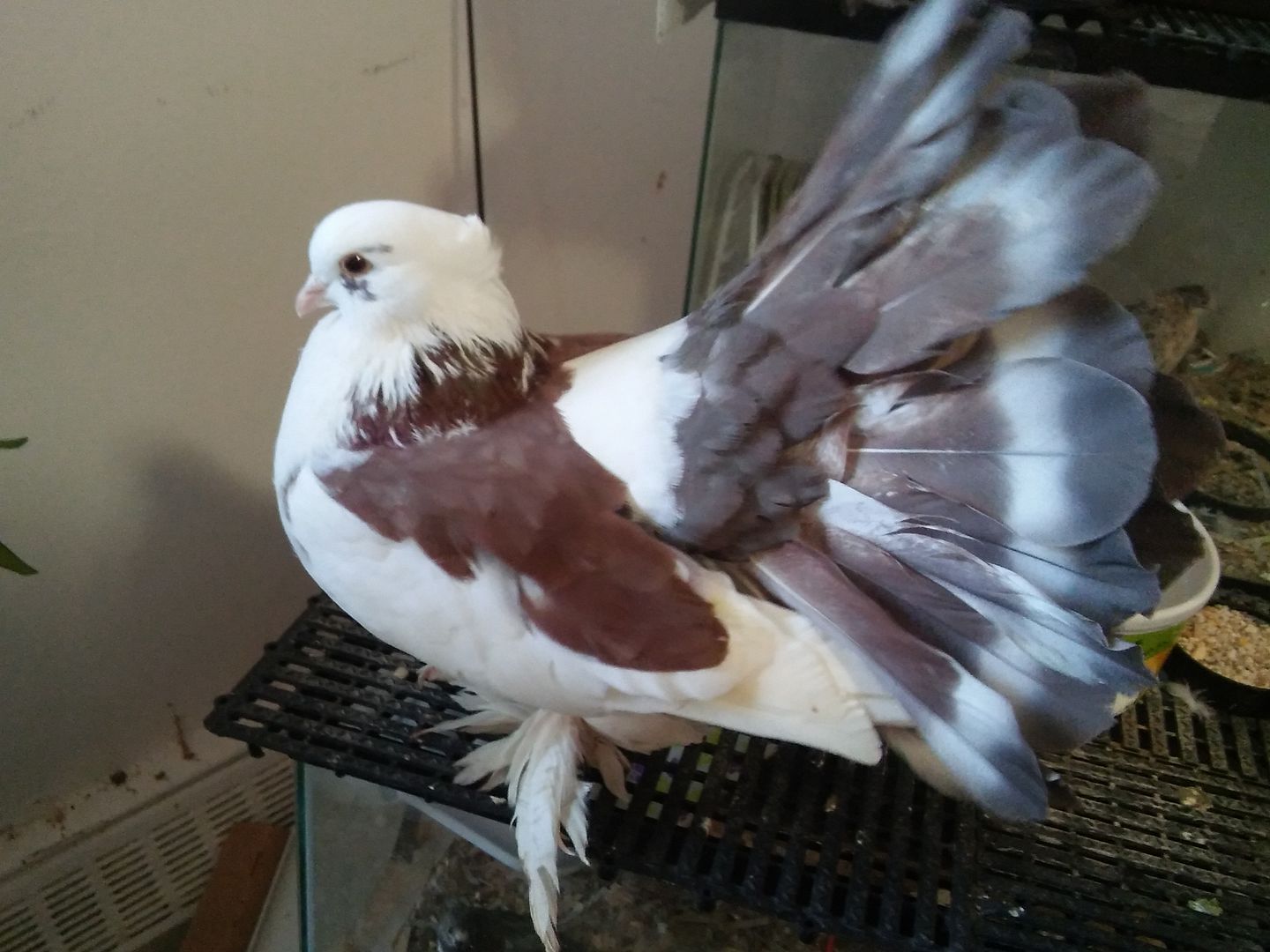 This is Ganache. He was a special colour whose name I forget. His colour was slightly iridescent and would change when the light changed.
Here's Ganache when it was cloudy outside. During the days he had the run of my bedroom, I just covered everything with tarps. He became quite tame and friendly, and I taught him to land on different spots or fly back into his cage on command at bedtime. He was an excellent but noisy flier, he sounded like a swarm of fat bees when he flew. Torroné also flew around the living room for a few hours each day.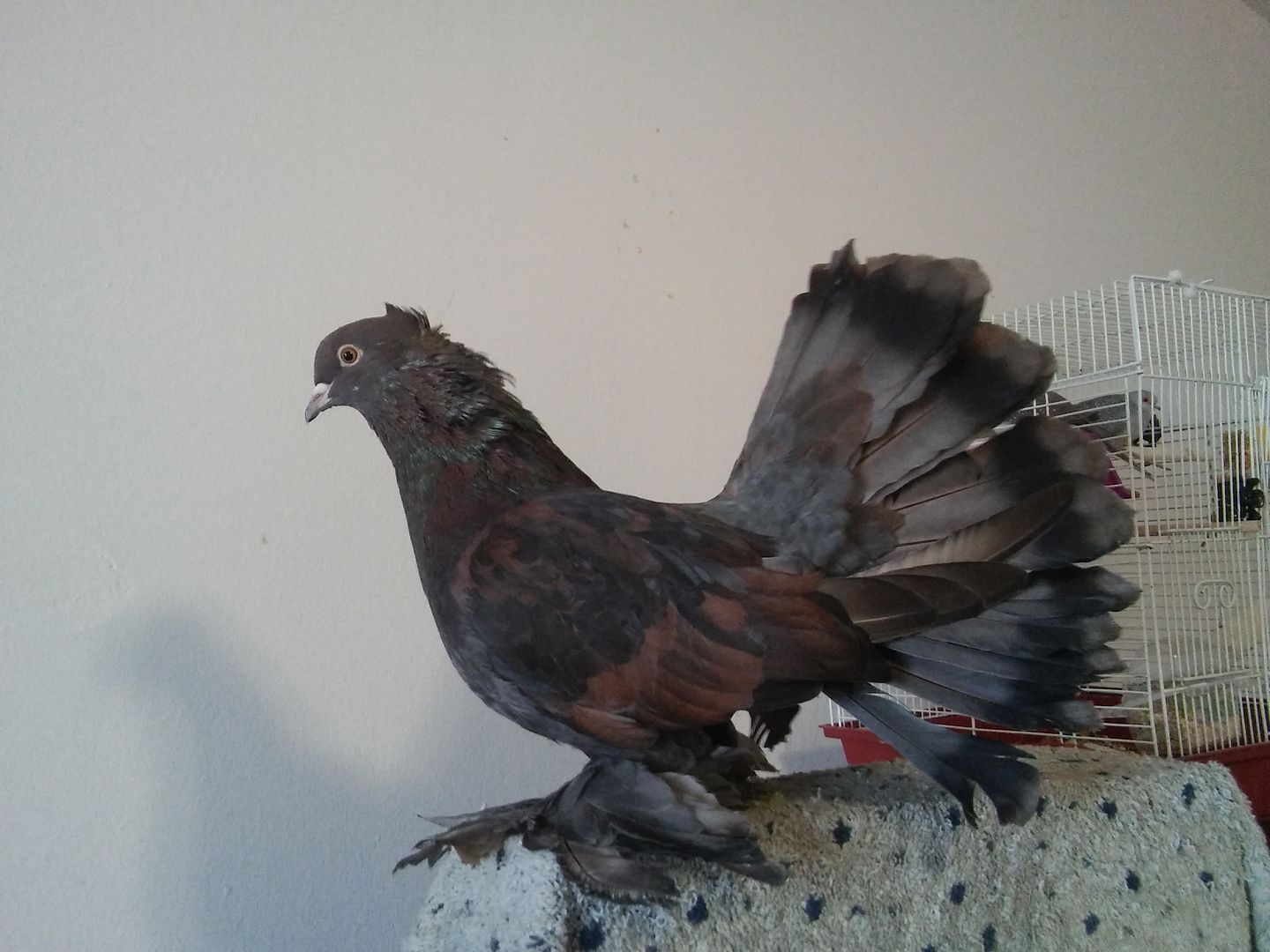 Sadly I had to sell my pigeons after I had a surgery that went wrong and caused me to be sick for months. I couldn't continue looking after them every day. I'm now looking for more pet birds, hopefully a pair of fantails again.