Finally I was able to upload some pictures of Benji, who I got from a nice couple who found him three months ago. Apparently some brat in the neighborhood has a sling shot and so now Benji is fully recovered but blind in one eye. I put him in a large cage in the smaller aviary last Saturday, then each day let him come out into the aviary for a bit while I supervised. Tuesday I let him out completely and I have NEVER had a bird fit so well in with the flock, when first introduced. All of the birds in there are docile and polite to new birds, but Benji just flew out and landed on a perch and it was like he'd always been there. He's a sweet little guy and loves to "hang out" with me out there. Mrs. Bird is very jealous.
You might notice I have sort of a theme going in this aviary. . .it seems like every blue-bar I have has made their way into the little aviary! You can also spot one of the pijies I got from Jen last month, the little black and white hen. She is a FEISTY little thing! And very cute.
Here I was trying to take a pic of him and Mrs. Bird spotted me!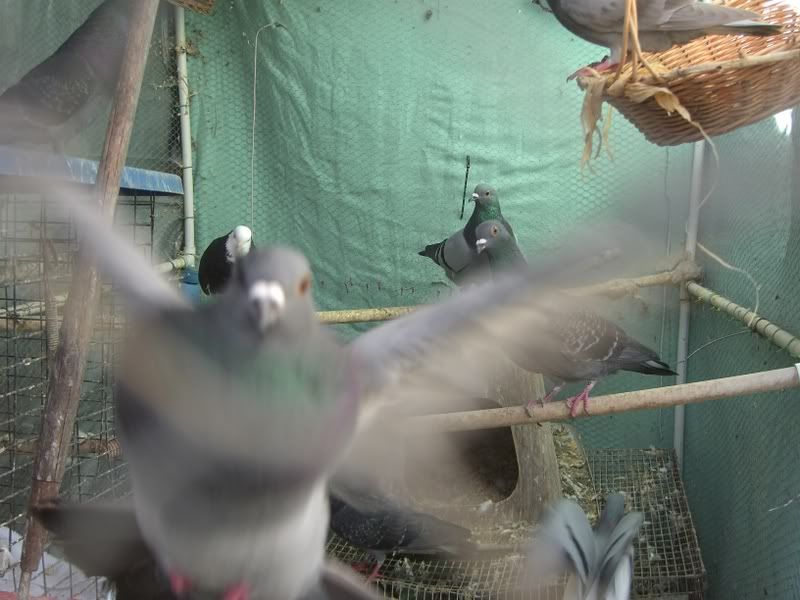 That's him right in the middle, with his good eye turned to me: