Discussion Starter
·
#1
·
Hello everyone.
I am new to the forum and I would like some help.
About 3 days ago it was "very" rainy and wet outside. I have 4 cats and one of them chased a pigeon home. My cat did not attack the bird. It was just following it because I don't think it knew what to do with it. So I went outside to see why the bird was not flying away from my cat. I noticed the bird was SOAKED so I immediately caught it with a cloth and brought it inside.
After placing the bird in a really big cardboard box. I gave it some mixed bird seed that we feed our Parrotlet and a dish of water. I then proceeded to examine the bird which had signs of an injured wing. It has a scab on the edge of the wing which appears to be maybe a flight injury or something?
The bird seems to be in great overall health after reading the stickys. The only problems are it wont fly and it seems to quiver "alot". I am going to assume the quivering is from it being very stressed or fearful of me?
Anyway thats the story.
Now I cant for the life find out what breed of bird this is. It looks like a pigeon but its not like any pigeon i have ever seen. The kind we have here in Pennsylvania are Rocktail Pigeons.
Below are some photos I took. I would like to mention that this bird does not have any bands and I would like to help the bird back to health so it can be released back into its natural habitat.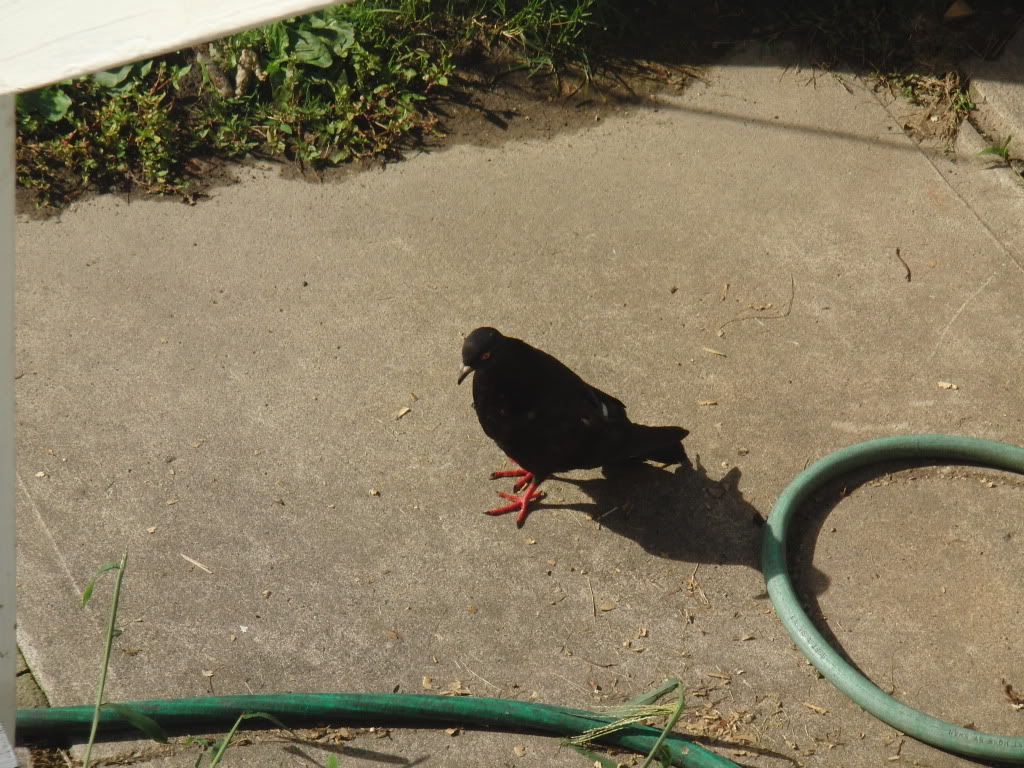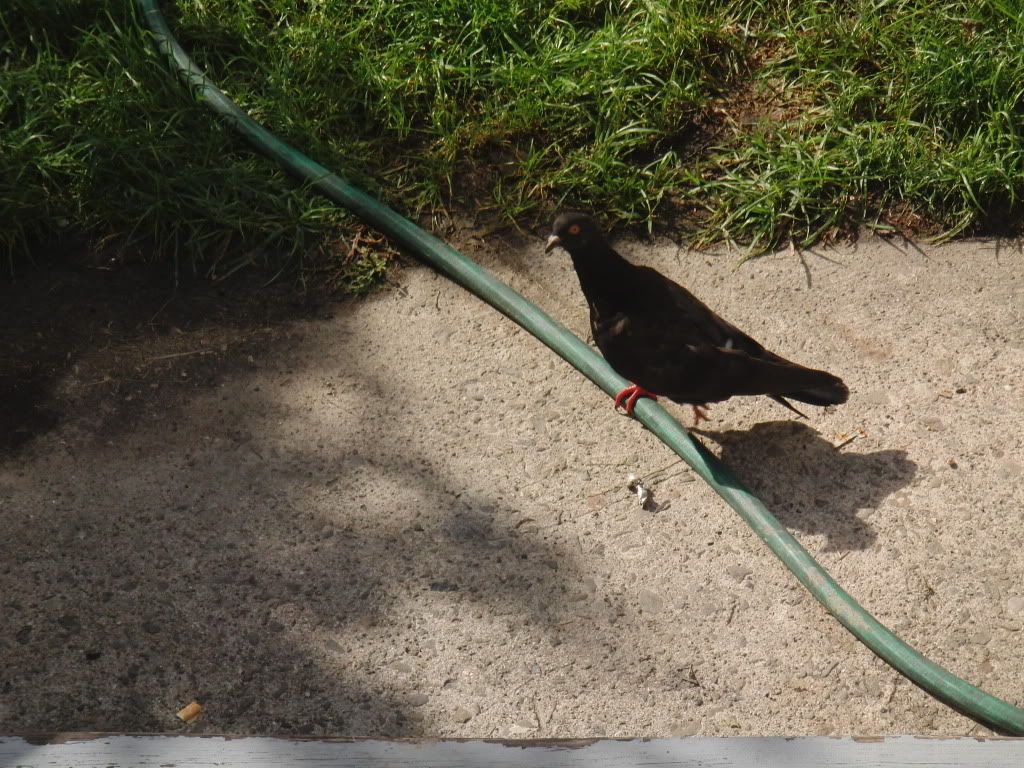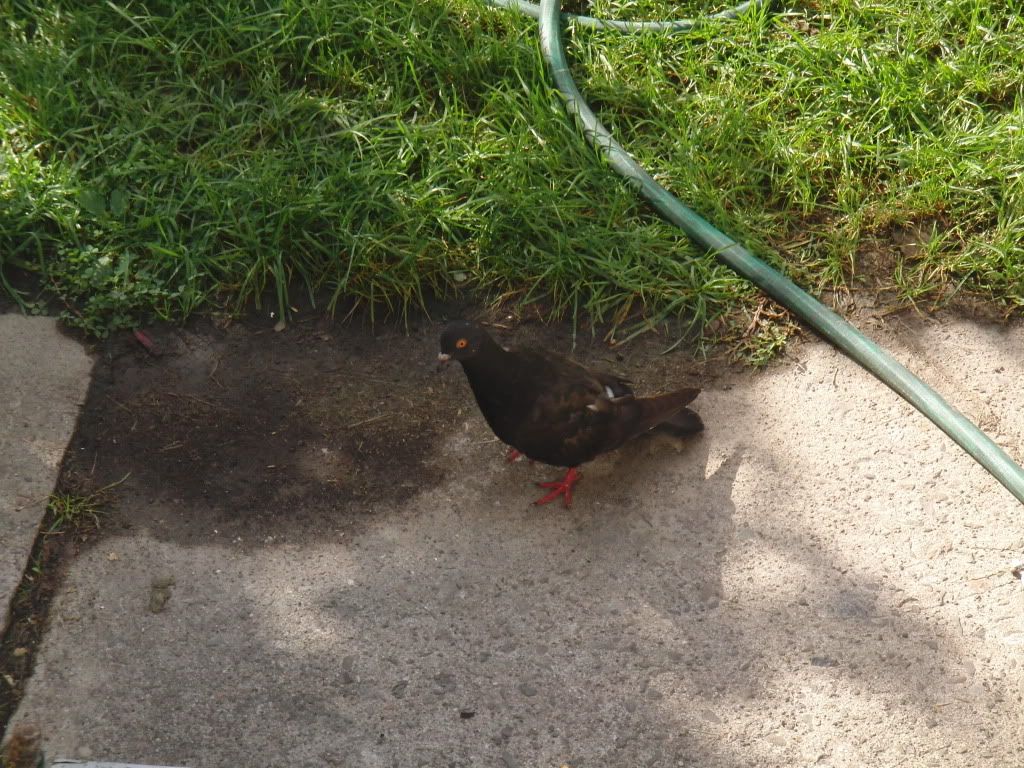 Please any help is appreciated!
Jeffreythe00