Ok, as promised, here are the photos of the work I got done with the help of my carpenter friend on Sunday. She has bad arthritis, and it was raining, so she was moving slow, and we didn't get as much done as we hoped. However, she's coming over again tomorrow, and is going to keep on tutoring me in the mysteries of carpentry. Already she has taught me many handy tips and tricks.
We only worked for 2 hours, and this is how far we got: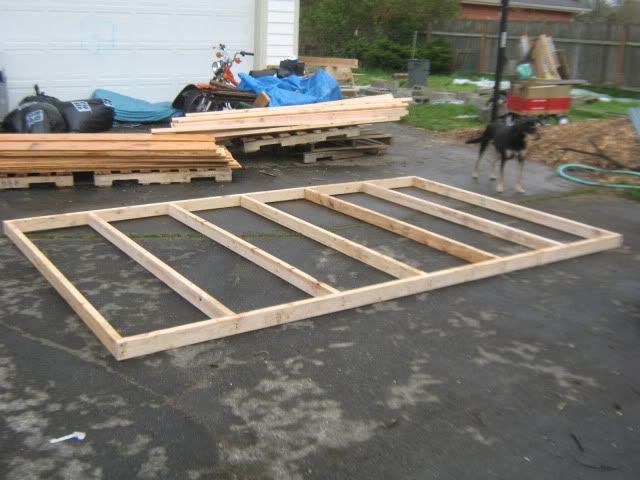 The floor, framed.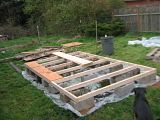 The floor up on blocks, squared and leveled.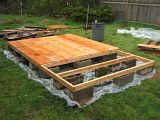 With some of the flooring nailed on- starting to look like a building!
It will end up being 12x7, give or take, which is a size that seems good as a starter, with enough room to do some breeding.