Here are a few pictures of my young pigeons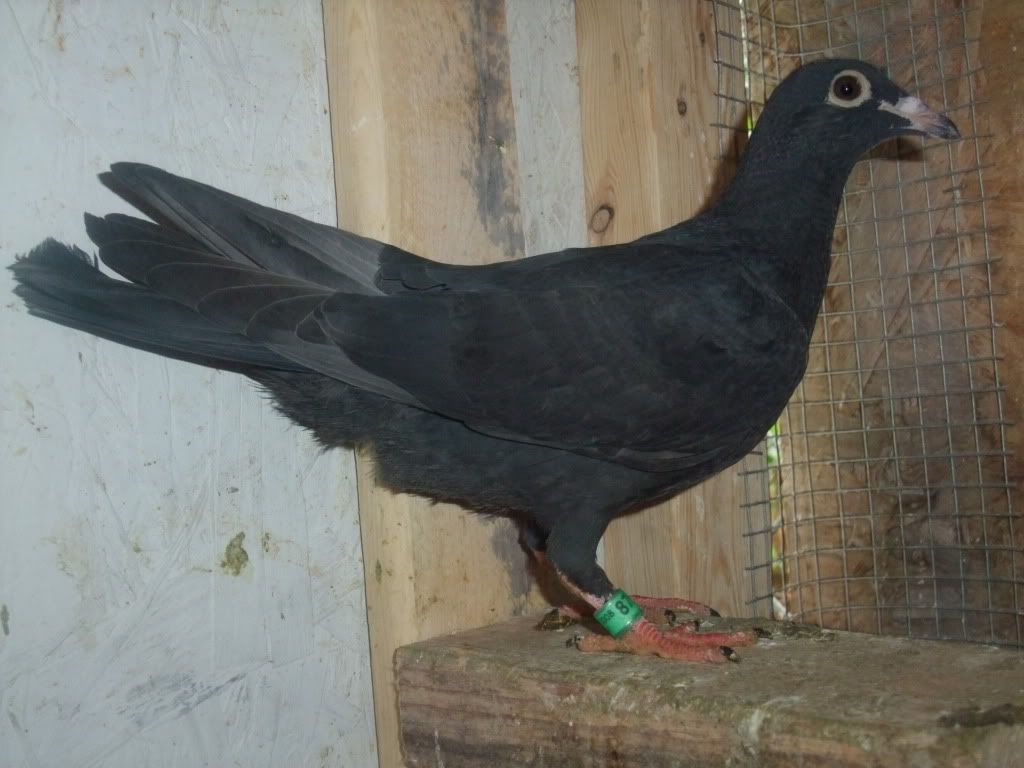 It is my oldest young bird, hatched in April but now its beginning to fly. I'm pretty sure its a young hen because it is kind of small.
Young white one, I'm thinking its a young cock, its father is black and mother is white.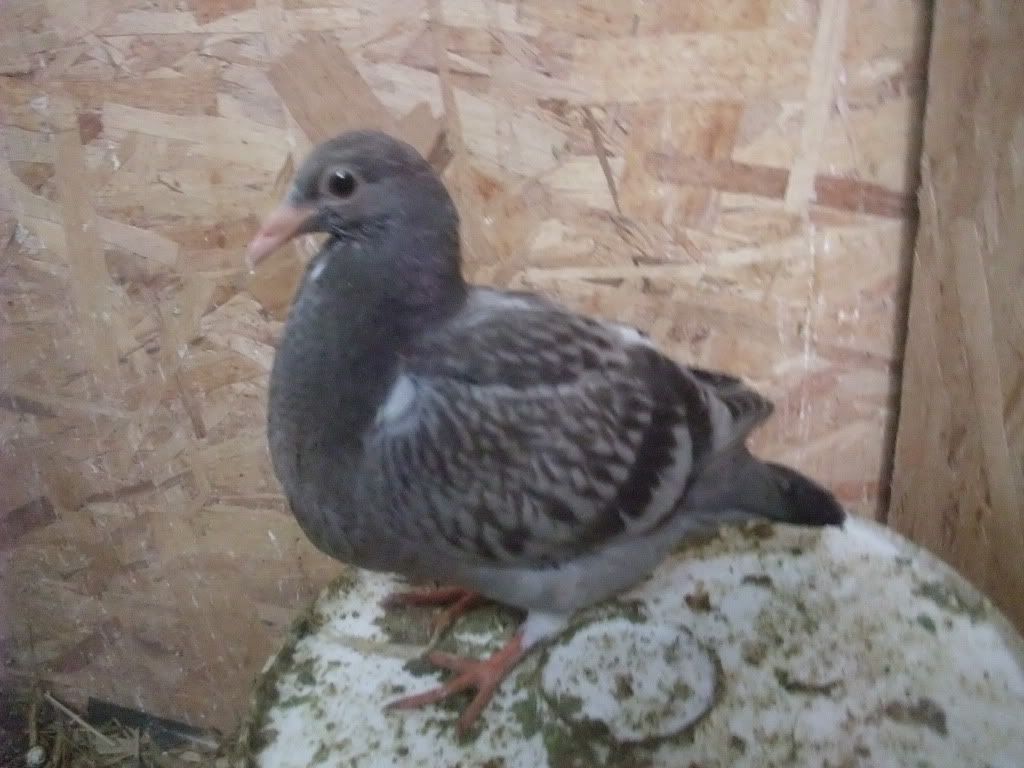 Here is the white one's nest mate, im thinking its a she because the cock has bred me some hens with similar color, plus it's growing smaller than the white.