Here is an ad for Ringenck Doves in Buffalo, NY. It would be a long drive for you but maybe they would meet you half way:
http://buffalo.ebayclassifieds.com/birds/buffalo/baby-doves/?ad=16359534&msg=OUT_OF_AREA
Of course, if you ever plan to breed your doves you should not get a pair from the same breeder as they would be related. Only breed unrelated doves to avoid inbreeding!
And here's another ad for Spring Valley, NY (not sure where that is):
http://fairfield.ebayclassifieds.co...es-and-lovebirds/?ad=19629293&msg=OUT_OF_AREA
I very much recommend Ringneck Doves. They are fairly easy to tame and are less messy than Pigeons (because they are smaller). Avoid birds like Bleeding Heart Doves and Zebra Doves until you get more experience because they are essentially wild birds that will never calm down in a cage. Ringneck Doves, as well as Diamond Doves and Pigeons, are very domesticated and are less stressed when living with people.
Some photos of my doves:
This is Tricksy, my white dove (also a Ringneck Dove technically) - she used to belong to a magician.-
Here is Lefty in his bath tub.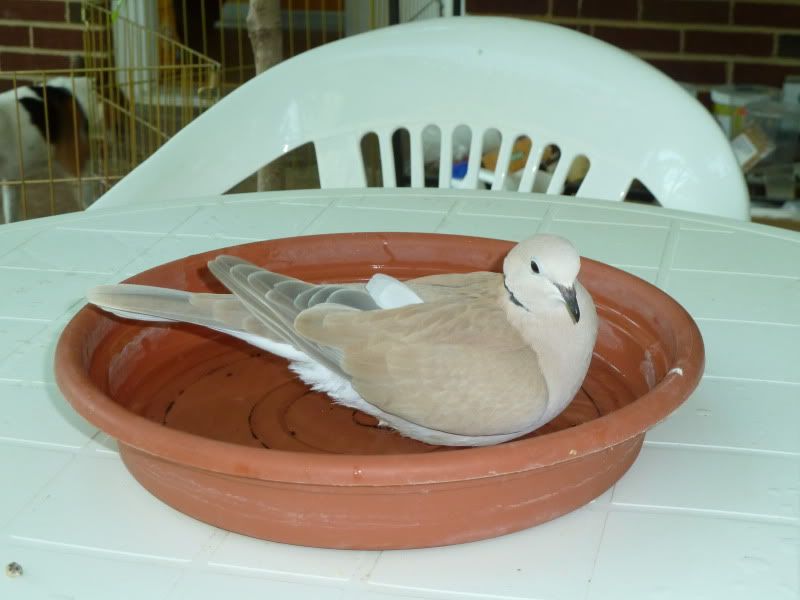 Tricksy flying over to me.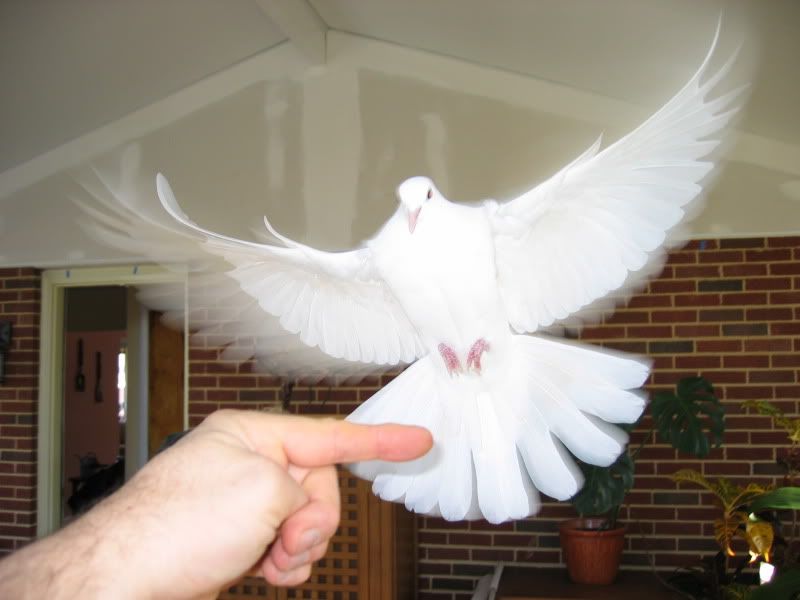 Below, here, is my dove Lefty when he was a baby in 2007. I named him Lefty because I stuck his ADA band on his left leg, whereas I usually use the right leg. "Lefty07" is my ID on this board.